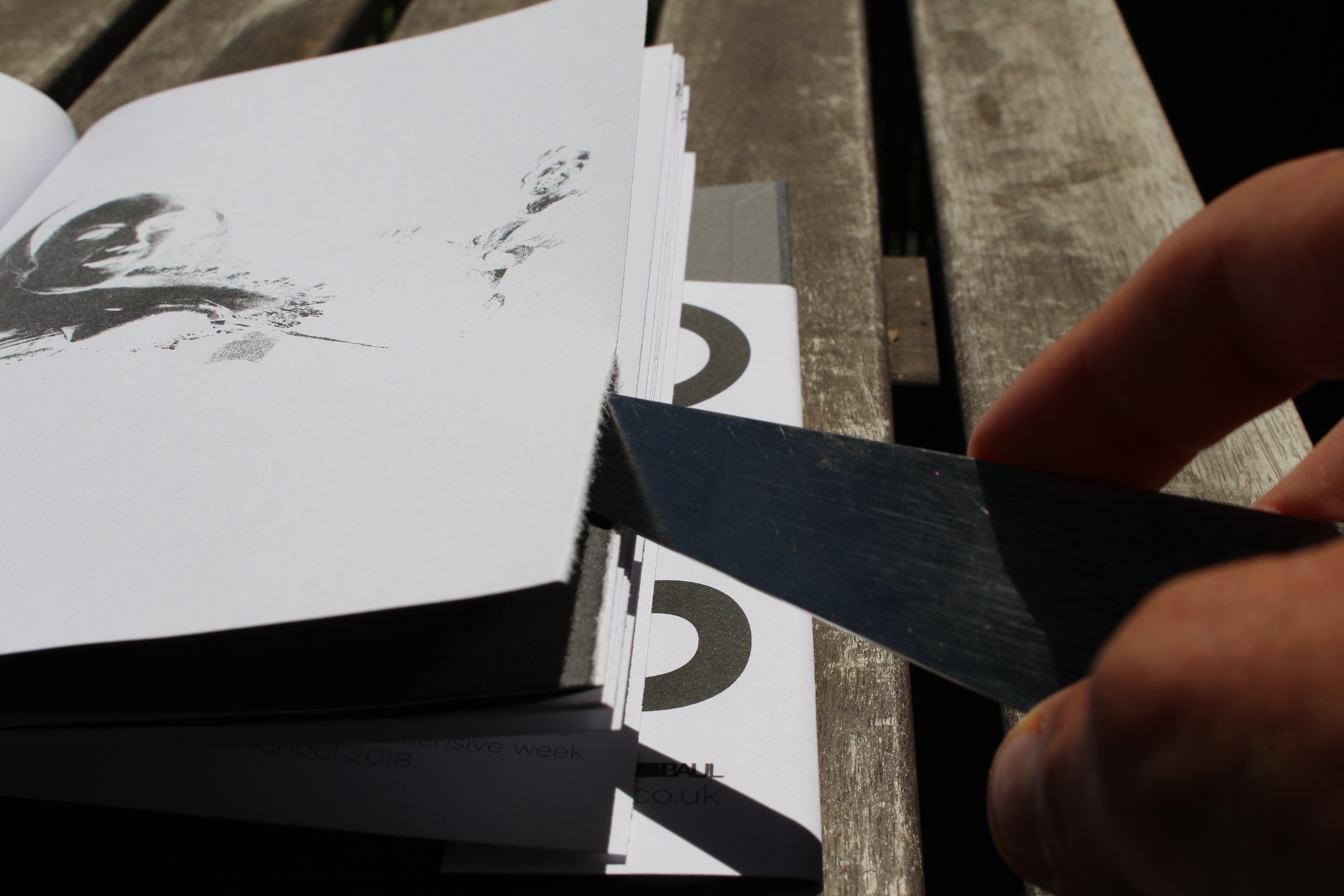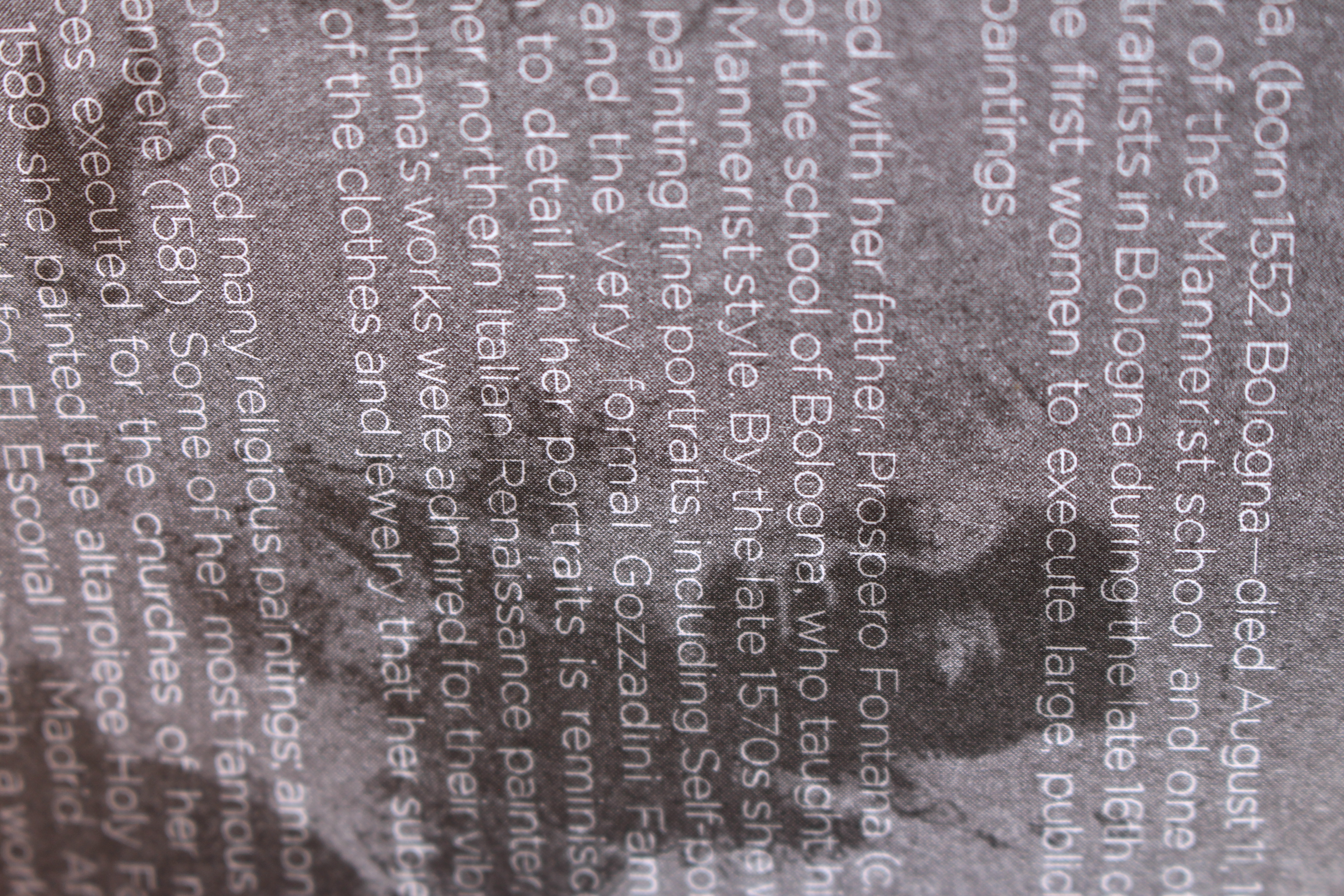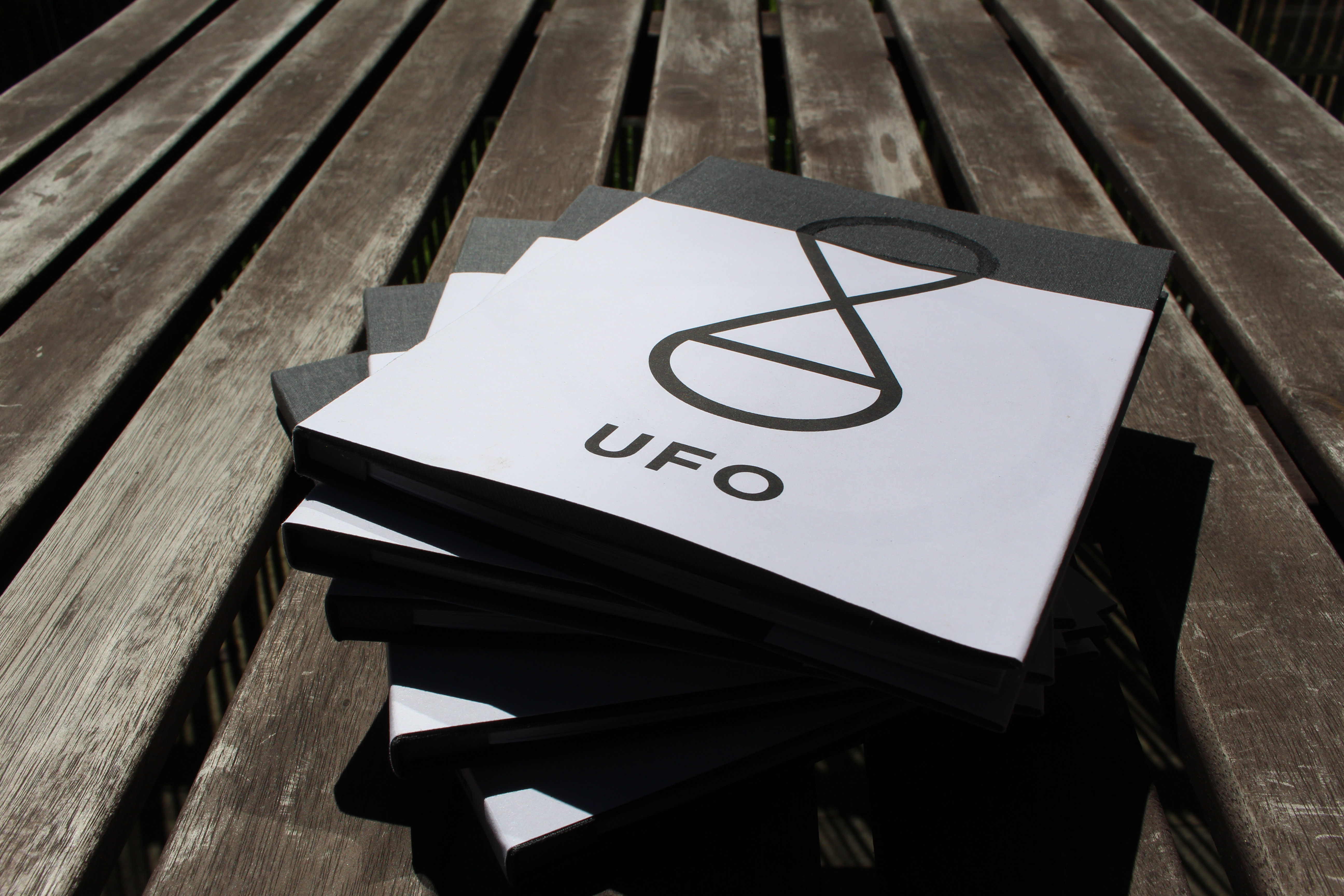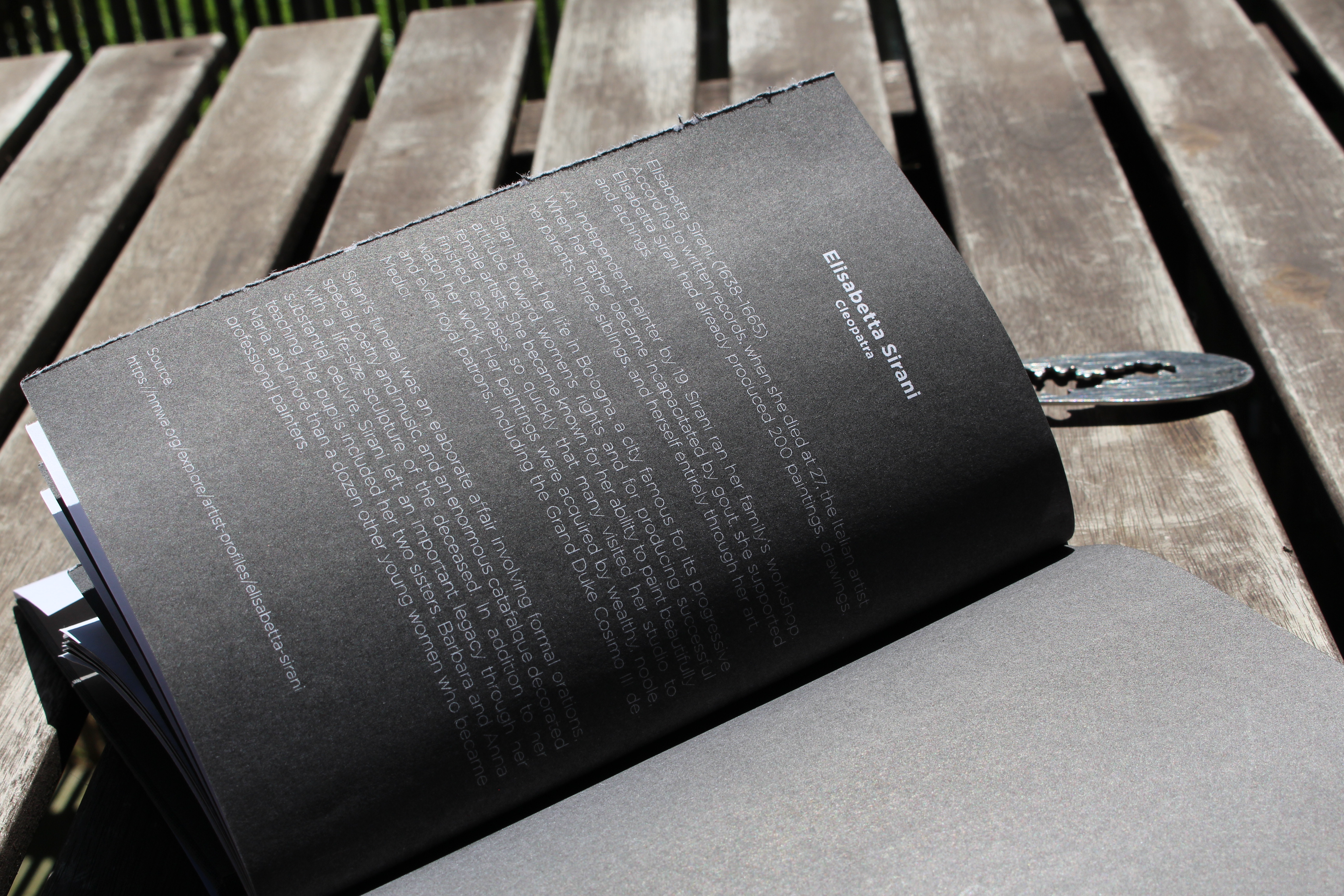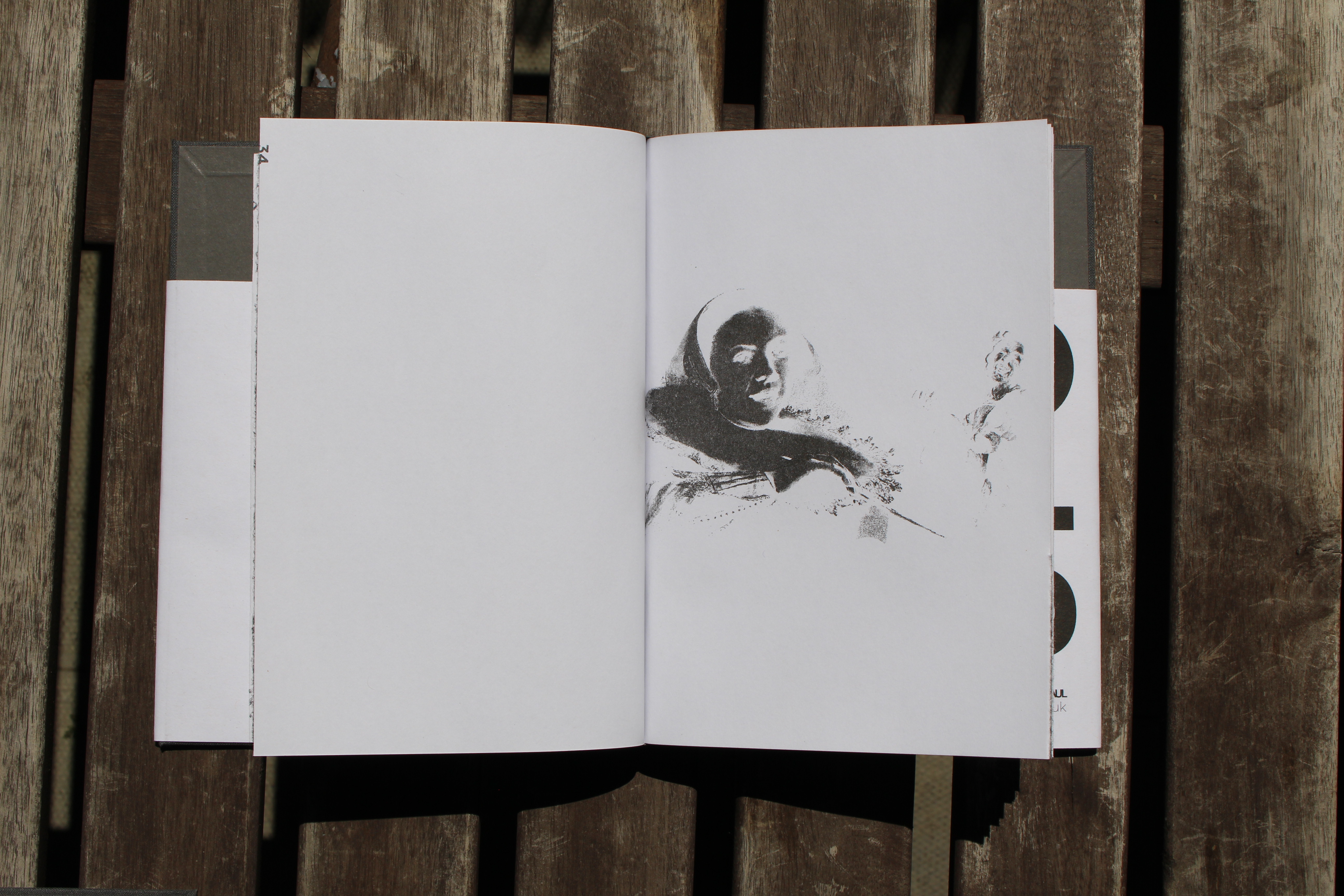 Risograph and laser print

'The present UFO must be subjective, individual, personal and open to interpretations.'

What makes the above statement less of a manifesto is the opportunity to contribute and continue. This is an investigation into paintings of women drawn by women from the era of the Renaissance whose names were edited or blanked out due to the prominent patriarchal regime of the time which dictated that females could not be artists. Edited in black and white an almost new, somewhat a heterotopian environment is being introduced in an effort to make them appear as negative films when the discipline of photography did not exist, creating a futuristic climax.
Printed at

Dolce


Βook binding by

Thaleia's Bookbindery